This course reflects the strong conviction among academics that Jaroslav Pelikan's 5 volume set "History of the Development of Christian Doctrine" is essential reading for all doctoral students.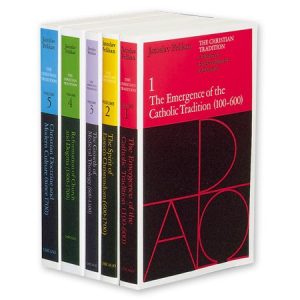 Using EUCLID's standard breakdown of course material in 5 study periods naturally follows the 5 volume organization.The overall objectives of this course are:
– To understand the main areas of controversy in Christian theology, from an historical perspective
– To understand the specificities of Eastern / Greek theological thought (as distinguished from Latin thought)
– To articulate the main issues associated with the Reformation and how these continue to affect Christianity today.
Course Outcomes:
Upon completion of this course, the student is expected to able to:
discuss the great dates and actors most relevant to the evolution and development of Christian theology, including:
the so-called Ecumenical Councils
the Great Schism
the influence and legacy of St Augustine
Medieval themes and controversies
Scholasticism
The Reformation and Counter-Reformation
contemporary issues.