COURSE DESCRIPTION
The course "Nuclear Energy" offers a comprehensive exploration of the principles, technologies, safety considerations, and socio-economic aspects related to nuclear power generation. This course is designed for students interested in pursuing careers in energy, engineering, environmental science, policy-making, or related fields, providing them with a solid foundation in understanding the role of nuclear energy in the global energy landscape.
The course begins by establishing a fundamental understanding of nuclear physics and the principles of nuclear reactions. Students will explore the science behind nuclear fission, fusion, and the production of radioactive isotopes. They will examine the properties and behavior of nuclear materials, radiation, and the various types of nuclear reactors used in power generation. Safety protocols, radiation protection, and waste management will also be covered, ensuring a comprehensive understanding of the risks and measures associated with nuclear energy.
Throughout the course, students will delve into the technical aspects of nuclear power generation. They will study reactor designs, including pressurized water reactors, boiling water reactors, and advanced reactor concepts. The course will cover fuel cycles, reactor operation, control mechanisms, and the principles of thermal-hydraulics and heat transfer in nuclear systems. Students will also explore topics such as reactor kinetics, fuel enrichment, and the management of spent nuclear fuel.
In addition to the technical aspects, the course will address the environmental and societal dimensions of nuclear energy. Students will examine the carbon footprint and environmental impact of nuclear power generation, comparing it to other energy sources. They will explore the role of nuclear energy in mitigating climate change and the potential for integration with renewable energy systems. Sociopolitical factors, public perception, and nuclear energy policy will be discussed, considering both national and international contexts.
Furthermore, the course will address emerging trends and future directions in the field of nuclear energy. Students will explore advanced reactor technologies, such as small modular reactors, next-generation designs, and the potential for nuclear fusion. They will investigate innovations in nuclear fuel cycle management, waste disposal, and the pursuit of sustainable nuclear energy solutions. The course will also touch upon the global nuclear landscape, including international cooperation, non-proliferation efforts, and the role of nuclear energy in energy security.
Through lectures, laboratory sessions, case studies, and discussions, students will develop a multidimensional understanding of nuclear energy. They will engage in practical exercises, simulations, and problem-solving activities to enhance their technical proficiency and critical thinking skills. Ethical considerations, safety culture, and the social implications of nuclear energy will be integrated throughout the course, fostering responsible and informed decision-making.
COURSE INFORMATION
Credit value: 3-6 (US standard) | 6-12 (ECTS standard)
Indicative duration (full-time): 4-10 weeks
Indicative duration (part-time): 5-12 weeks
Certificate: Yes
COURSE METHODOLOGY
This course is based on standard EUCLID methodology. Students may refer to the following resources:
Academic Guidelines (HQ version)
Academic Guidelines (most recent version even if unofficial)
Student Orientation Guidelines (most recent version even if unofficial)
Zotero instructions for EUCLID students
Grammarly instructions for EUCLID students
COURSE OBJECTIVES | LEARNING OUTCOMES
By the end of the course, students will possess a comprehensive knowledge of nuclear energy, enabling them to contribute to the energy sector, policy-making, research, and development in the field. They will be equipped with the skills to evaluate the benefits and risks associated with nuclear energy and participate in informed discussions on its role in achieving sustainable and reliable energy systems.
REQUIRED TEXTS AND MATERIAL
Course material is provided in the form of embedded videos, audio MP3s, and/or downloadable PDFs.
COURSE INSTRUCTOR | ASSOCIATED FACULTY
Please see faculty profile(s) for this course at https://www.euclid.int/facultyprofiles.asp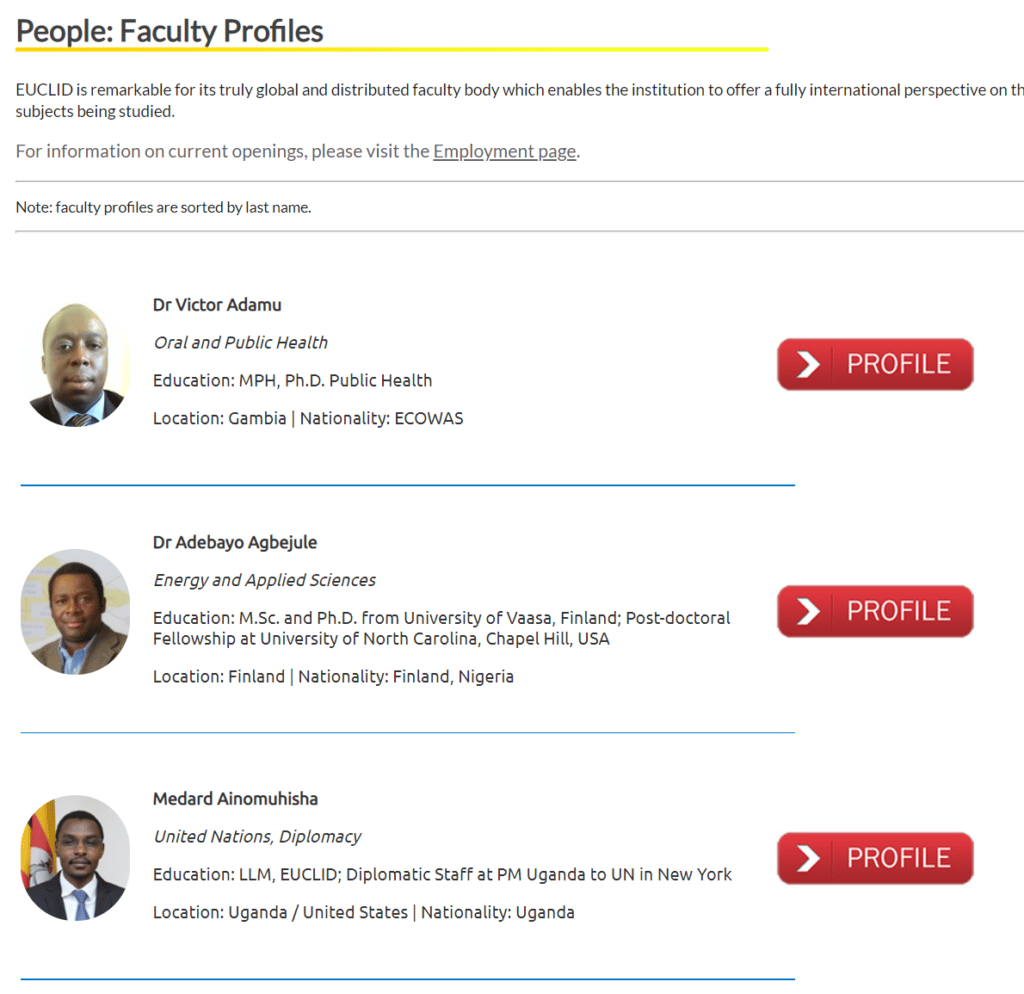 COURSE SYLLABUS | ACCESS TO 7 PERIODS