This course covers the practice of Evaluation (in the context of Monitoring and Evaluation supervised projects). It provides a broad perspective, including AU and OECD examples.
Credit value: 3-6 (US standard) | 6-12 (ECTS standard)
Indicative duration (full-time): 4-10 weeks
Indicative duration (part-time): 5-12 weeks
Certificate: Yes
COURSE METHODOLOGY
This course is based on standard EUCLID methodology. Students may refer to the following resources:
Academic Guidelines (HQ version)
Academic Guidelines (most recent version even if unofficial)
Student Orientation Guidelines (most recent version even if unofficial)
Zotero instructions for EUCLID students
Grammarly instructions for EUCLID students
COURSE OBJECTIVES | LEARNING OUTCOMES
At the end of this course, the student will be able to:
Explain clearly how M&E frameworks fit in the overall field of M&E
Identify key stakeholders
Construct an evaluation using statistical and database management
Develop professional report-writing skills
Discuss the features of AU and OECD framework gives as case studies.
REQUIRED TEXTS AND MATERIAL
Course material is provided in the form of embedded videos, audio MP3s, and/or downloadable PDFs.
COURSE INSTRUCTOR | ASSOCIATED FACULTY
Please see faculty profile(s) for this course at https://www.euclid.int/facultyprofiles.asp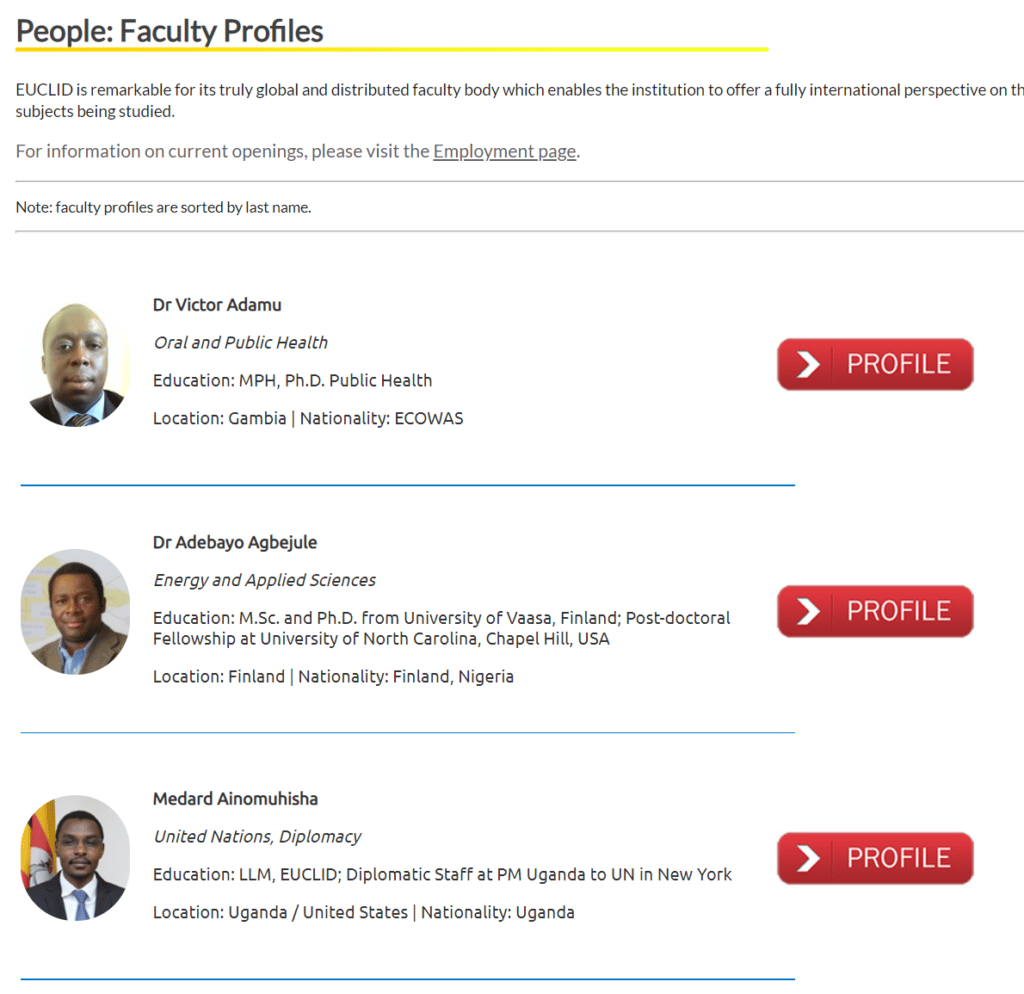 COURSE SYLLABUS | ACCESS TO 7 PERIODS