COURSE DESCRIPTION
This extensive course (5 credits) offers a broad of essential MBA concepts, as found in classic MBA in Management programs at the world's best universities. The objective of this course is to instill an 'MBA culture' to EUCLID students who are generally seeking to build on the EUCLID MBA Core foundation a unique type of expertise (International organizations, Sustainable Development, Islamic Finance, etc).
The "Fundamentals of Management" MBA course is designed to provide students with a comprehensive understanding of the fundamental principles and practices of effective management in today's dynamic business environment. This course aims to equip students with the necessary knowledge and skills to successfully lead and manage organizations across various industries and sectors.
The course begins by introducing students to the theoretical foundations of management, exploring the evolution of management theories and their relevance to contemporary business challenges. Students will examine key management concepts, such as planning, organizing, leading, and controlling, and their application within organizations.
Throughout the course, students will delve into essential managerial functions and learn how to effectively apply management principles in real-world scenarios. They will explore topics such as strategic management, decision-making, organizational behavior, leadership styles, team dynamics, and change management.
An important aspect of the course is the examination of managerial ethics and social responsibility. Students will gain insights into ethical decision-making, corporate governance, sustainability practices, and the impact of business decisions on various stakeholders.
COURSE INFORMATION
Credit value: 5 credit hours (8 ECTS)
Indicative duration (full-time): 4 weeks
Indicative duration (part-time): 8 week
Certificate: No
COURSE METHODOLOGY
This course is based on standard EUCLID methodology. Students may refer to the following resources:
Academic Guidelines (HQ version)
Academic Guidelines (most recent version even if unofficial)
Student Orientation Guidelines (most recent version even if unofficial)
Zotero instructions for EUCLID students
Grammarly instructions for EUCLID students
COURSE OBJECTIVES | LEARNING OUTCOMES
By the end of the course, students will have acquired a strong foundation in management principles and practices, enabling them to tackle managerial challenges with confidence. They will be equipped to analyze complex business situations, make informed decisions, lead diverse teams, and adapt to the ever-changing business landscape.
Overall, the "Fundamentals of Management" MBA course provides students with the essential knowledge and skills necessary to become effective managers, leaders, and strategic thinkers in today's global business environment.
REQUIRED TEXTS AND MATERIAL
Course material is provided in the form of embedded videos, audio MP3s, and/or downloadable PDFs.
COURSE INSTRUCTOR | ASSOCIATED FACULTY
Please see faculty profile(s) for this course at https://www.euclid.int/facultyprofiles.asp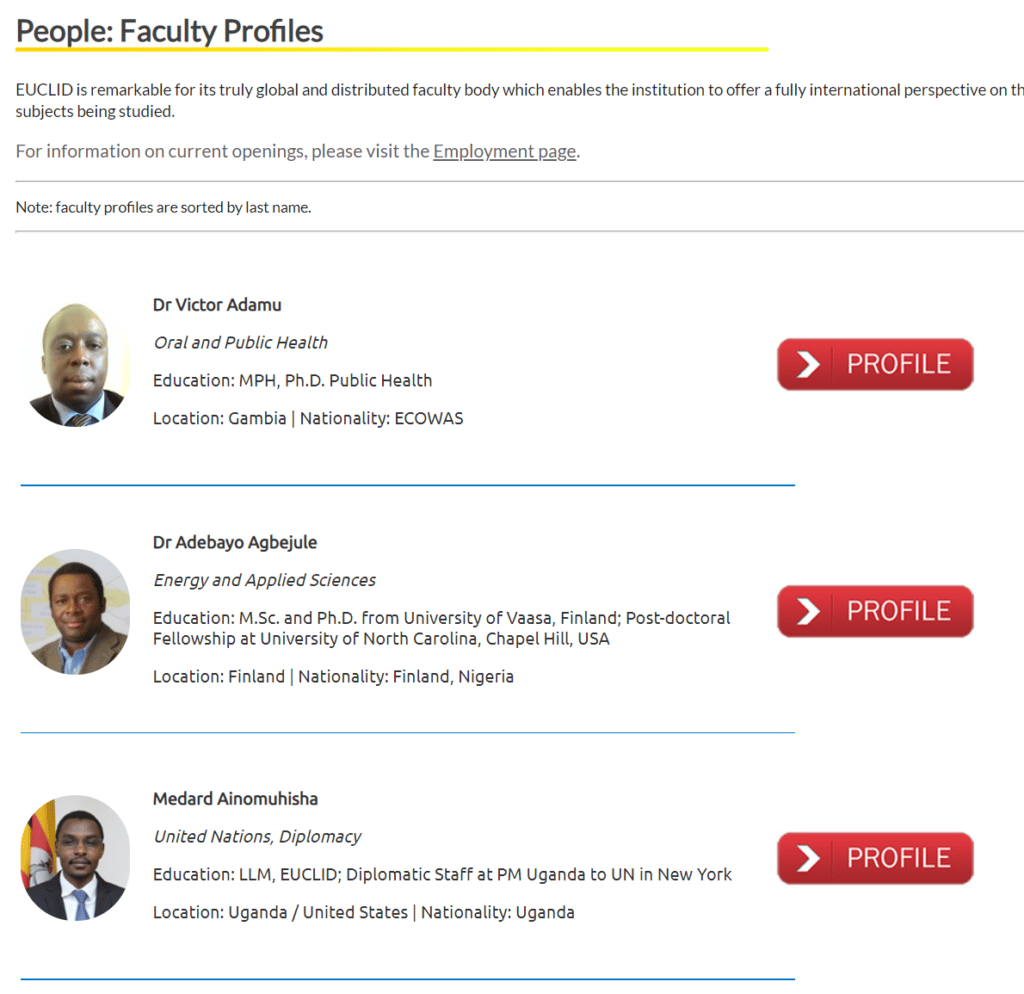 COURSE SYLLABUS | ACCESS TO 7 PERIODS