COURSE DESCRIPTION
Fraud in Epidemiology and Clinical Trials is an advanced-level course designed to expose students to the complex and challenging world of research misconduct and fraud within the fields of epidemiology and clinical trials. With increasing pressure to publish and the high stakes of clinical research, the instances of research fraud have seen a concerning rise. This course aims to address this pressing issue.
Students will explore the various forms and impacts of research fraud, including data fabrication, data falsification, and plagiarism, with an emphasis on recognizing and preventing these damaging practices. The course will also examine real-world cases of fraud, providing students with a deep understanding of its consequences for public health, scientific credibility, and patients' trust.
Through carefully-selected textbooks, videos lectures, case study analysis, and a research project / major paper, students will learn how to detect suspicious patterns in data, comprehend the ethical implications of research fraud, and understand the regulatory environment and penalties associated with misconduct. The course will underscore the importance of scientific integrity, ethical conduct, and rigorous peer-review processes in maintaining the quality and trustworthiness of epidemiological studies and clinical trials.
COURSE INFORMATION
Credit value: 3-6 (US standard) | 6-12 (ECTS standard)
Indicative duration (full-time): 4-10 weeks
Indicative duration (part-time): 5-12 weeks
Certificate: Yes
COURSE METHODOLOGY
This course is based on standard EUCLID methodology. Students may refer to the following resources:
Academic Guidelines (HQ version)
Academic Guidelines (most recent version even if unofficial)
Student Orientation Guidelines (most recent version even if unofficial)
Zotero instructions for EUCLID students
Grammarly instructions for EUCLID students
COURSE OBJECTIVES | LEARNING OUTCOMES
At the end of this course, the student will be able to:
Understand the various types of fraud and misconduct that can occur in epidemiological and clinical research.
Analyze and interpret cases of research fraud and its impacts on scientific credibility and public health.
Recognize the ethical implications of research fraud and the importance of maintaining scientific integrity.
Identify suspicious patterns in research data that may suggest fraudulent activity.
Understand the regulatory environment, including the legal and professional consequences of research fraud.
Promote and uphold ethical conduct in the execution and reporting of epidemiological studies and clinical trials.
REQUIRED TEXTS AND MATERIAL
Course material is provided in the form of embedded videos, audio MP3s, and/or downloadable PDFs.
COURSE INSTRUCTOR | ASSOCIATED FACULTY
Please see faculty profile(s) for this course at https://www.euclid.int/facultyprofiles.asp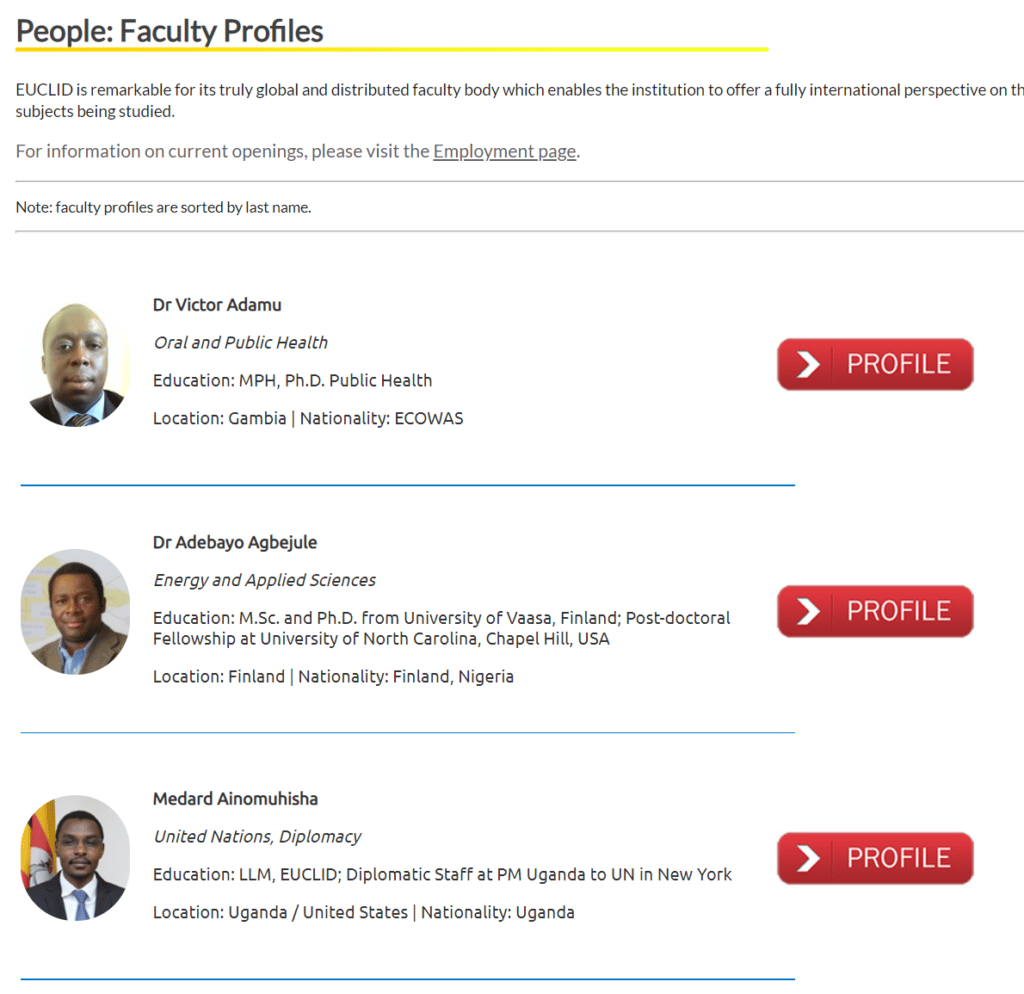 COURSE SYLLABUS | ACCESS TO 7 PERIODS