This course offers a review of the fundamentals of international academic writing, using proper English and rules of style. This course is based on ACA-401 which can be used at any level, including the master's level, but with specific Ph.D. level aspects to ensure that the student's writing skills are on the level required for the academic program being pursued.
As part of this course, students must understand the requirements and techniques associated with writing academic papers in an international context.
As a result, the course covers the differences between US and UK English (spelling and punctuation). The course also discusses proper citations, plagiarism, logical flow in writing, etc.
A basic resource that may be useful for non-native speakers of the English language is Write Source 2000. It is a comprehensive 540-page textbook, originally designed for high school students, but it has also proven to be an invaluable resource for students at the undergraduate and graduate levels, as well as for working professionals. Some of the discussions (use of single quote and double quote for instance) may also be useful to doctoral students, in view of the level of excellence, indeed perfection, that is expected at this level.
Turabian's manual for writers provides comprehensive, detailed, superior guidance to writers of research papers. It has been revised to conform with the Chicago Manual of Style. From "Parts of the Paper" (including the niceties of copyrights and dedications) to "Sample Layouts," everything having to do with formatting is covered. Mechanics of style (abbreviations to quotations) are reviewed, with help on tables and illustrations, and chapters on bibliographies, parenthetical references, note taking, and citations. There are suggestions for manuscript preparation, hints on word-processing software, and formatting for research papers' more complex features. It provides quick, accessible, reliable answers to your questions of structure, scholarly propriety, and academic style.
This book (Turabian) is the reference text for the recommended style, but this course also covers other rules of style that may be applicable, such as the WHO and the Blue Book.
Last but not least, the course exposes the doctoral student to the 'final product,' in this case a review of doctoral theses published by leading universities in similar areas of interest. This review is combined with a textbook dealing specifically with doctoral dissertations.
Credit value: 1 (US standard) | 2 (ECTS standard)
Indicative duration (full time): 2-3 weeks
Indicative duration (part-time): 4-6 weeks
Certificate: Yes
This course is based on standard EUCLID methodology. Students may refer to the following resources:
Academic Guidelines (HQ version)
Academic Guidelines (most recent version even if unofficial)
Student Orientation Guidelines (most recent version even if unofficial)
Zotero instructions for EUCLID students
A group/forum is also available:
Group/Forum Link
At the end of this course, the student will be able to:
use a mandated Word template
use Word styles (Heading 1, Heading 2, Normal, Quote)
auto-generate a table of contents
understand the rules of US spelling and punctuation placement
understand the rules of UK spelling and punctuation placement
properly use various approved rules of style
avoid plagiarism
use structure and logical flow
know how to write a EUCLID response paper
know how to create a EUCLID quiz
write academic assignments at the graduate and post-graduate level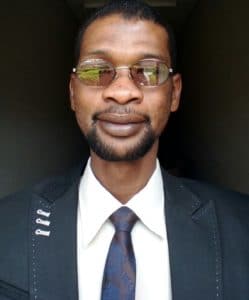 Dr. Kabiru Gulma is the course instructor. He is a graduate of Euclid University, the subject-matter expert on academic writing and publishing at EUCLID. Dr. Gulma is the auditor of the doctoral dissertation panel and a member of the Internal Quality Assurance (IQA) team.
Dr. Gulma has a record of experience in academic writing and publishing. He has authored three books, written chapters for books, and has over a dozen peer-reviewed publications and more than fifty article publications. Dr. Gulma is a reviewer of some peer-review journals.
While students study independently through the periods, Dr. Gulma's role is to provide them with outstanding faculty support, including but not limited to helping students to master:
Excellent academic/professional paper writing
Use of relevant software for referencing (Zotero)
Use of Grammarly Premium (provided by EUCLID)
Appropriate use of referencing styles (Turabian, but also APA, WHO, EC, Harvard, and Oxford)
Use of the US or UK English (spelling and punctuation rules)
Appropriate use of Response Paper (RP) template
Dr. Gulma aims to provide students with a response within two (2) business days of submitting their assignments. Should you not hear from him within this timeframe, students are advised to send him a reminder by email.